NiMCO Semi-Automatic Machine
The NiMCO Model SA Series is designed for low-capacity inline forming, filling and sealing of gable-top paperboard cartons. Cartons are manually hand fed into the NiMCO SA machine, incorporates all features of a fully automatic machine.
Utilizing state-of-the-art technology, this machine provides accurate product fills and dependable carton seals with an output speed of up to 240-480 cartons per hour depending on carton size. Dedicated tooling is available for all standard carton cross sections including 57mm; 70mm; 95mm and 140mm sizes. Special sizes are available upon request.
Machine Features
Mechanical Pneumatic Drive
Stainless Steel Frame
Stainless Steel Guarding Panels
Electric Forced Air Heaters
Product Filler Options
Low Maintenance Requirements
Simple Size Change Over
Roller Discharge Conveyor
Rotary Packing Table (optional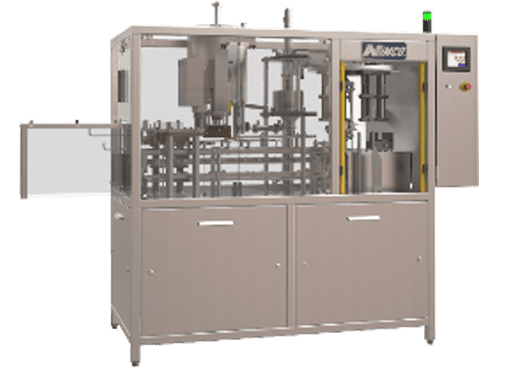 Why Choose the NiMCO Corporation?
NiMCO Corporation is a worldwide leading independent manufacturer of Gable-Top packaging machinery. We provide the best packaging equipment with the best service and support. NiMCO is the only family-owned USA manufacture of Gable-Top Packaging Equipment. Our NiMCO machines can be customized to the customers' requirements.